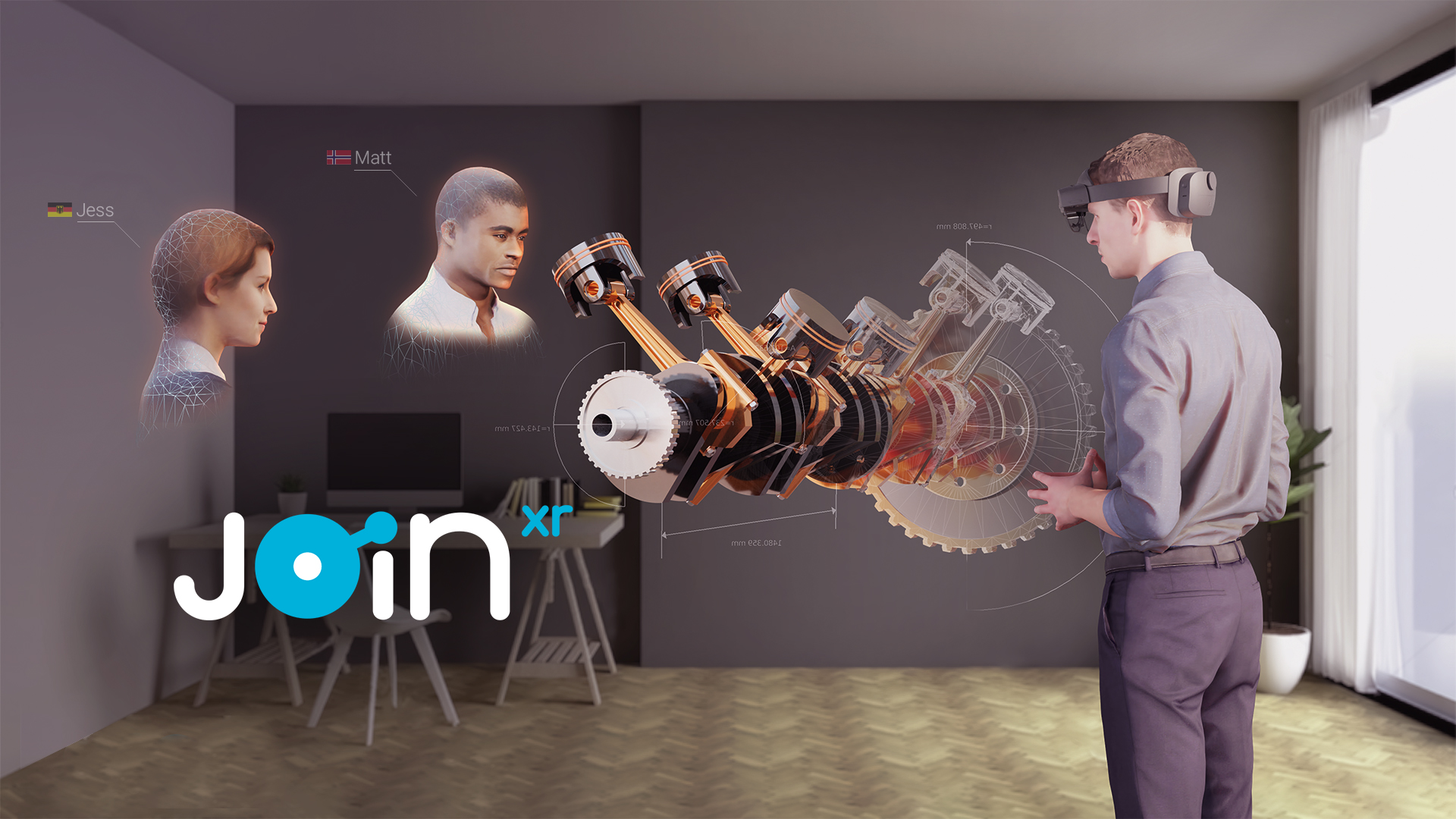 The platform
The enterprise XR Remote Meeting platform, for HoloLens, Meta, HTC, Magic Leap. Powered by Azure Remote Rendering, designed for collaborating with both people and 3D data, JoinXR lets you create rich presentations and share them in realtime.
Instantly meet colleagues and clients from around the world in realtime holographic meetings.
JoinXR renders your 3D, CAD and BIM data formats directly using the latest cloud streaming technology.
Create your own rich presentations, mixing documents, images and video alongside 3D design data.
Key Features
JoinXR offers everything you need from a spatial meeting platform:
• Photoreal avatars,
• Realtime Language Translation,
• Intuitive gestural interface,
• Meeting management and role based access tools.
JoinXR differentiates itself by offering:
• Cloud rendering of enterprise 3d data ('infinite power' and no costly preparation of data)
• A structured UX paradigm, think 'powerpoint in 3d'
• Wide range of supported data formats
• Cross platform functionality on a wide range of XR headsets
Find Out More
Please just get in touch to learn how you can use JoinXR for
Enhanced Collaboration
Product Demonstrations
Design Reviews
Assisted Training
Rapid Knowledge sharing
Create a JoinXR account and access it here
Our engineers were seeking faster ways of bringing new designs to life, easier ways to test them and simpler ways to highlight the impact of these new innovations to our clients. With Fracture's help we have found it.