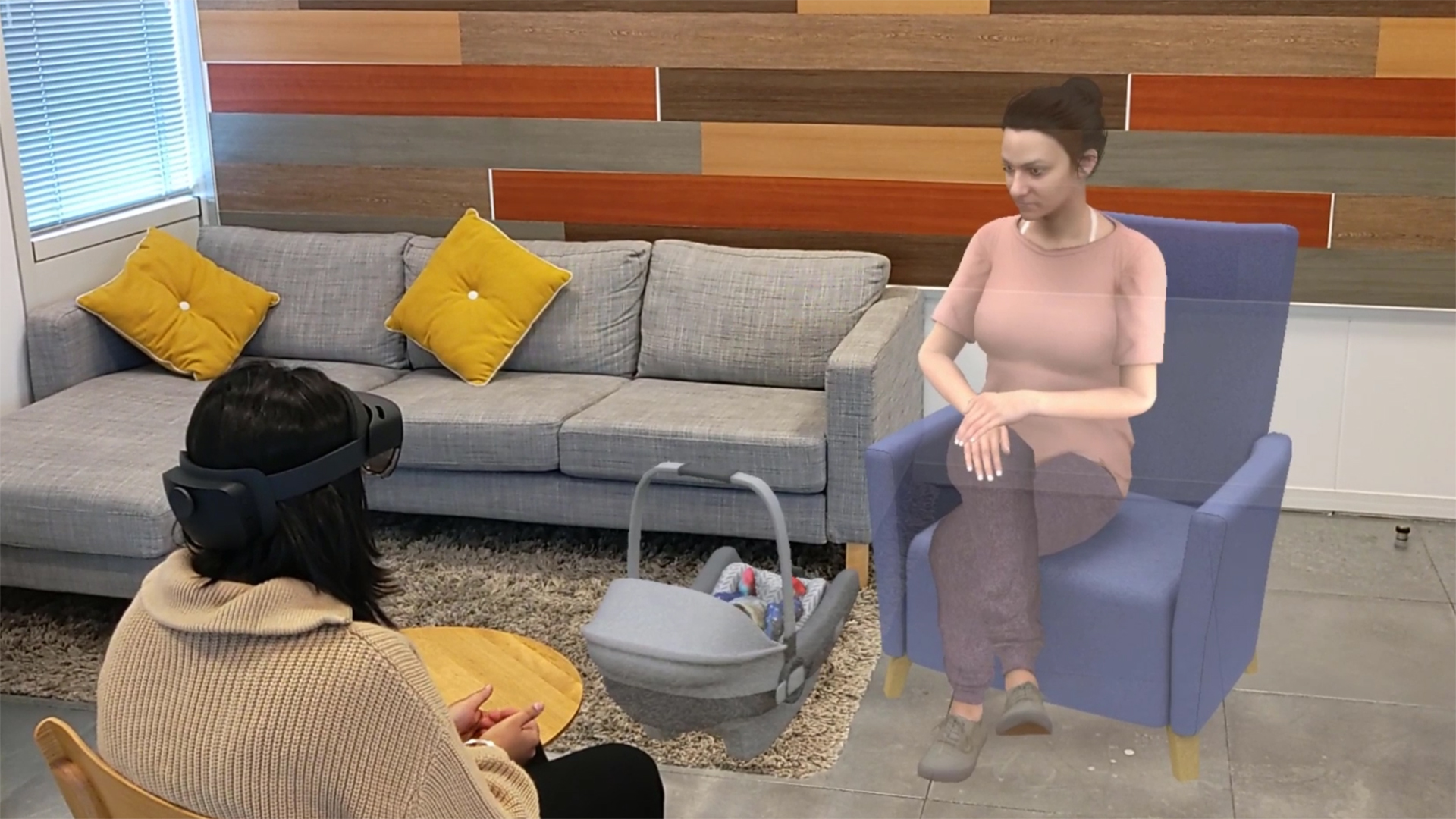 Challenge
To create immersive patient consultation simulations supported by our collaborative JoinXR platform to scale healthcare training. It was important that JoinXR simulations are multi-user and can be used remotely from a range of AR and VR headsets.
Solution and approach
JoinXR allows our simulations to be experienced by multiple users in any location in real time. This means that our collection of patient avatars can be used as collaborative instructor-led workshops, as fully recorded training modules or as standardised assessments of clinical skills. 
At the centre of a multi-disciplinary team of world-class experts, our simulations are designed to achieve an unparalleled level of fidelity. Users can interact with the patient avatars in natural fluid conversations, appearing to respond to clinical consultation with a level of realism that is truly immersive.
Success
JoinXR simulation 'Stacey' has been independently evaluated by the University of Leeds to considerable success. 
Significantly, 'Stacey' is the first time that extended reality technology has been used to train clinicians using a digital avatar and provides a safe training environment that will increase clinical learning opportunities.