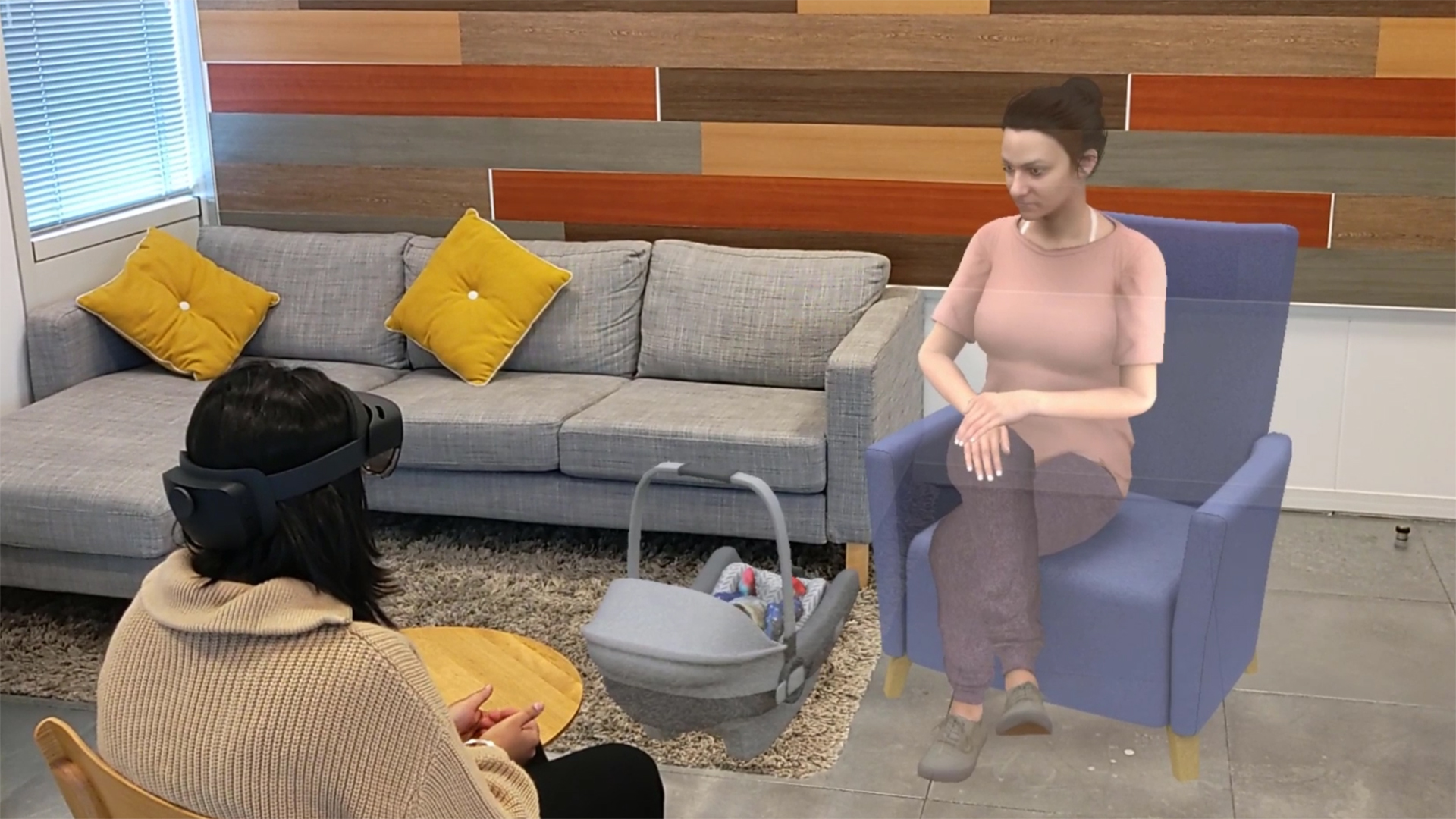 Challenge
To develop real-to-life patient simulations for the training of NHS mental health nurses and primary care doctors. To deliver these simulations so that leaners and instructors can work collboratively, from any number of locations on a mix of immersive headsets.
Solution and approach
JoinXR simulations empower HEE with real-to-life simulations for the training and assessment of NHS trainees. 
Using Hololens2, Meta Quest2 and HTC Focus3 headsets, learners can work through experiences as a series of patient simulations in consultation settings.  They can interact with these digital patient avatars in natural and fluid conversations, achieving a level of intuitive realism that is truly immersive.
The JoinXR simulation platform not only enhances this realism, but also provides the potential to deliver the conversation engine at scale for any instructor-driven simulation.
Success
Currently, the simulations are being deployed for evaluation in the NHS via JoinXR.  Learners comment that they 'forget they are talking to an avatar." JoinXR is transforming the way that NHS learners experience simulation with the goal of positively impacting on the quality of patient care.